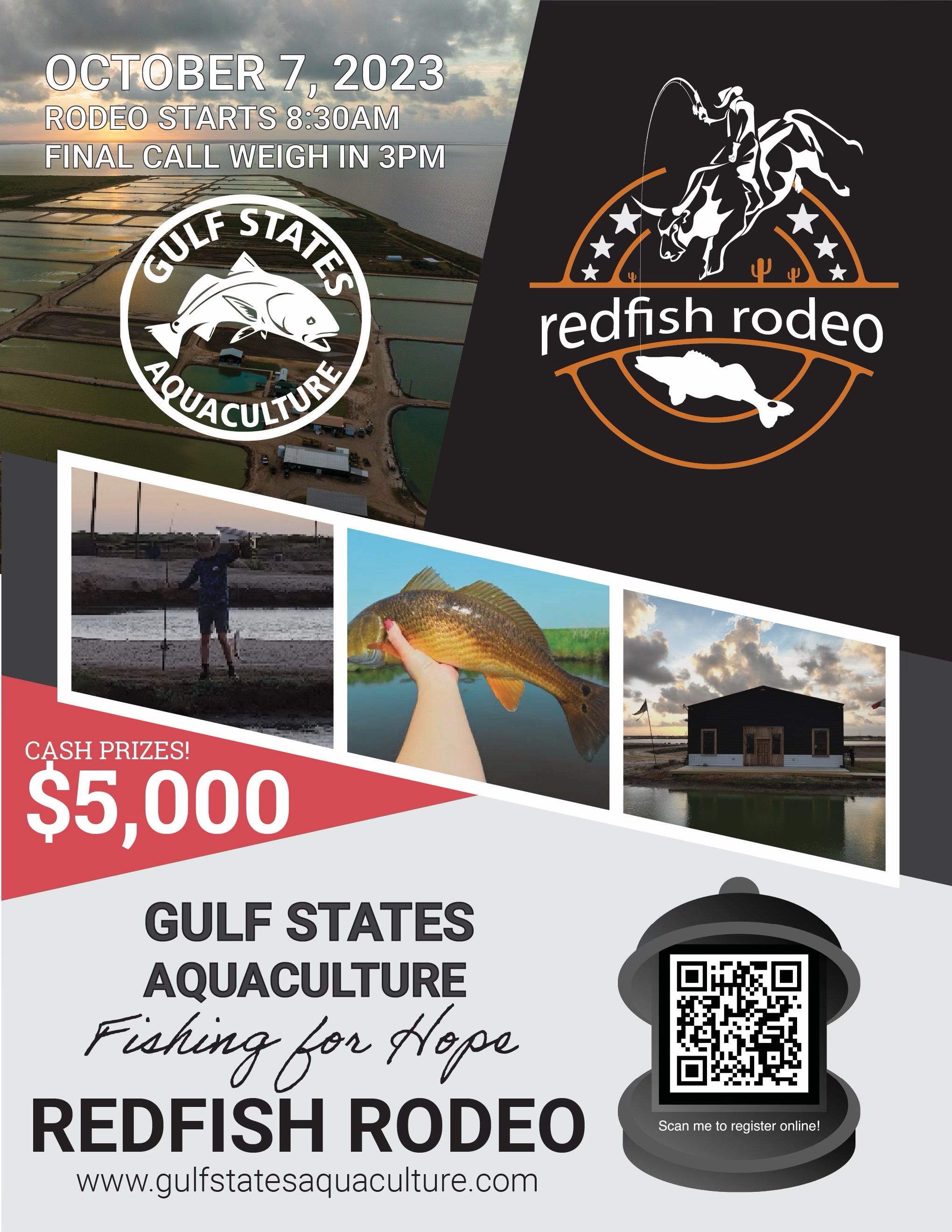 Attention fisherfolks, Cajun food and music lovers!
Gulf States Aquaculture in Palacios, Texas is having a fishing tournament at their redfish farm on October 7th which will benefit the Texas Aquaculture Association among other organizations. The Texas Aquaculture Association Secretary, Shane Nicaud has gone to a lot of work to organize a fun event and is now signing up anglers. Please sign up and spread the word!!
This event will not only benefit the association, but it will call attention to aquaculture farms in Texas. See the details here: gulfstatesaquaculture.com/rodeo .
There are still opportunities available to help in setting up, running, and cleaning up after the event. Contact Shane Nicaud to see how you can participate at [email protected].
Thank you and see you there!
Fritz